Back in August of 2011, we lost a fellow by the name of Colin Harvey. Colin was an up-and-coming science fiction writer from the UK. I had never met him in person, but at the time, I had been forming a pretty good online relationship,and assumed that one day we'd finally meet in person. I regret that will never happen.
While I didn't know him in meat space, he was an outstanding man with a sense of humor and wrote pretty good fiction, too. We lost him at far too early an age, and that always reminds us of our own mortality.
I was introduced to Colin via Codex writers group. Colin was the first (and still only) member to pass away, and that hit everyone hard. Independently, I came up with the same idea that Joanne Hall and Roz Clarke came up with–a memorial anthology with proceeds going to Colin's favorite charity.
Joanne and Roz live in the UK and knew Colin in meat space, so it made sense to combine the projects into one.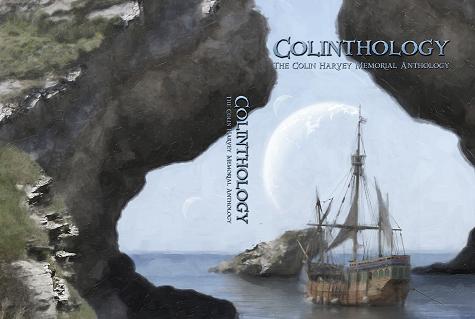 Fast forward to now, the anthology is assembled and being formatted, to come out in time for Bristolcon later this month. (I shall not be attending.) Read more about the project on Joanne's website.
Joanne and Roz deserve the bulk of the credit for turning this thing into reality, but I'm glad to have been able to contribute a small part. I think Colin would have been pleased.
I will post an update whenever the US version becomes available.