Fishpunk Episode 18 – History is Written by the Victors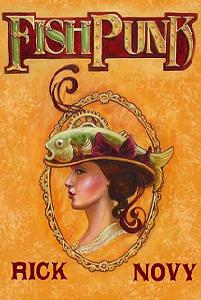 Welcome to Fishpunk Episode 18! When we last left Calvin Scholz, the Mexican Army had shelled the Fishkeeper's compound, ruining many buildings and causing plenty of casualties. Calvin decided to see the Fishkeeper to safety. That's where we pick up the action.
Fishpunk Episode 18

Get Your Own Copy of Fishpunk
Check the Fishpunk page on Rick Novy's website for links to where you can get a full copy of the book in a variety of formats, including audio.
Sponsor Links
PREZNC Report
Pro Relevant
---